Awesome Features
Our bus websites come with a built-in bus ticket reservation software and all must-have features. Upon request we can make any custom tweaks to fit your specific business functionality needs.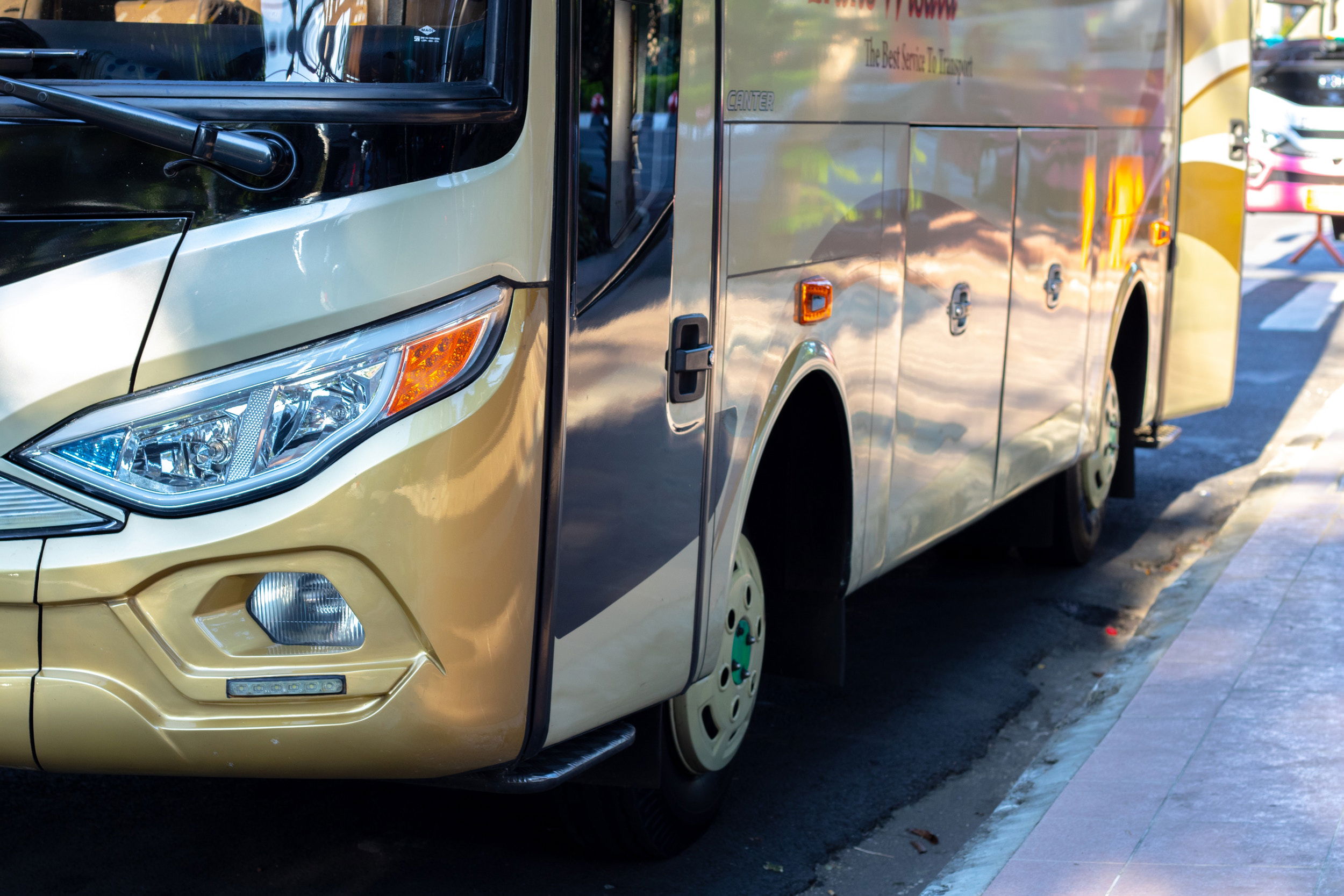 Manage Routes & Schedules
Add all bus route start and end points (cities, locations, etc.) your company serves. Manage bus schedules. Set recurring time plans for each day of the week.
Set Ticket Types & Prices
From each bus profile you can add different ticket types - children, adults, pensioners, students, etc., and set standard and custom ticket prices (round-trip, special discounts).
Add Bus Types & Seat Maps
Create multiple bus profiles containing interactive seat maps so that your customers can easily pick their preferred seats in advance.
Manage Bus Bookings
Review all bus ticket reservations in one place. See customer details. Set automatic status depending on payment. Add reservations manually.

Customize Bus Tickets
Create a personalized bus ticket layout by adding your company brand elements, and a designated place for trip, customer, and booking details using a handy HTML editor.
Great Looking Designs
You can choose some of our standard bus reservation website designs, change their colour themes, and ask for additional fine-tunings to match your branding. We can also deliver unique custom projects upon request.
All websites created by our Website Builder are fully optimized for mobile devices and developed in line with the latest technology trends.
No Booking Fees
Unlike other bus ticket booking solutions, we will not charge you for reservations made through your bus website.
Setup & Launch Support
Our friendly and tech-savvy Client Service Team will help you get your bus reservation website up and running quickly and effortlessly.
Multiple Languages
You can set one default language and enable as many other language versions of your bus website as you wish. Content translation is a breeze!
Customizations & Add-ons
Depending on the specific needs of your bus transportation business, we can make any tweaks and embed various web apps into your site.